Description
You need a way to keep people engaged and to make more sales in your WooCommerce store – a great way to do that is to offer your customers a coupon code as part of your email campaign. An even better method? A time limited coupon, also called scarcity or urgency coupons, so you can tell that subscriber that the offer you're sending them is good only for the next two days, five days, or whatever you choose!
This plugin lets you do just that! By setting up a trigger in your email campaign, you can create a coupon that's good for a specified period and your subscriber will use a code that's unique to them – their email address along with a code that you define at the end.
Also, since this coupon code is unique to each subscriber, you can be sure that the coupon code won't end up being shared around or even end up on those coupon sites, robbing your total profit.
NEW in version 2 – Multiple Coupons!
We now let you create multiple coupon codes so that you can have different codes for different lists or campaigns, and we've made it really easy to use! You just create a new urgency coupon, add the given webhook to your campaign, and that's it!
We've also streamlined the setup process (no more generating WooCommerce secret keys!) so that you can get this plugin installed and working right away.
How does the coupon code end up in your campaign?
First you need to create the urgency coupon using this plugin, Urgency Coupons for Mailing Lists PRO.
Second, you need to use the webhook URL you're given in the first step and set up a webhook trigger – we've got a post here that shows how you can do this in ActiveCampaign.
Finally, in the email(s) in your campaign, you simply tell the subscriber to use their email address (the same one at which they received your email) along with the coupon code you've specified.
For example, you could set up a coupon code in Urgency Coupons for Mailing Lists PRO called -10DOLLARSOFF. If your subscriber had the email sally@example.com, the coupon code for your site would be sally@example.com-10DOLLARSOFF (or sally@example.com-10dollarsoff – case doesn't matter).
That's it! Questions? Comments? Please contact us!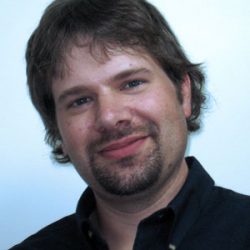 Latest posts by Steve Talley
(see all)