Do you have information you would like to share? Do you have something to sell? Are you applying for a job? Are you starting a new project in which others can join with you? Then you need a website!
A website is not a luxury – instead, a website is a basic, affordable tool that gives you or your business immediate credibility
When you create the content of your own website, you are controlling the information – and that gives you power and opens the door between your life and "the world."
1) Establish who you are:
How many times have you Googled someone's name or business? That is now simply the norm in terms of how people get information. So think how great it is that, by having your own website, you can exert control over what people find about you or your company.
2) Provide proof that your business exists:
With an eye-catching website, you can show potential lenders – and your customers – details of your business, presented in a highly credible and professional manner.
3) Use a website as an awesome resume:
By having your own website you can pull out all the stops to showcase yourself in the best ways possible. You can even list the URL of your website on employment applications. Your website can include photos, lists of your accomplishments, testimonials, and any and all other information that you feel a prospective employer needs to know.
4) Your website is available all day, every day:
Offering your information on a 24/7 basis is another reason to have your own website. No one has to wait until certain hours to get in touch with you, since your information is always available – online.
5) Create a website to make your dreams a reality:
It's a brutal job market in many areas, not to mention the daily trials of physically getting to and from those jobs. If you set up your own website in order to promote your ideas, you could become so successful that you could ultimately start working solely for yourself – on your terms, from your choice of locations.
6) Reach out to the BILLIONS of people online:
"The World" is using the Internet, both for making purchases and finding information. Your online presence gives you an exciting – virtually unlimited – opportunity to be seen and heard.
7) Nobody gives you the power, so take it:
When you have your own website, you take control of your online presence. A website will allow you to tell people exactly what "you" want them to know – whether it's about your business, about your blog interests, or about your own personal achievements and qualifications.
8) A professional-looking website can give you instant credibility:
The content of a website shows people who you are, which helps them to feel that they really do know you. You can provide people with detailed information that would be too time-consuming, or costly, to provide by any other means. And your website can be used to convince others that you are a trusted source for a product, an idea, or an opinion.
9) Surely you have something to blog about:
No matter what your interests are, chances are great that you have insight, expertise, and strongly held opinions that you would like to share with others. By creating a website dedicated to your specific interests, you create the opportunity to interact with others that may share your love of a specific topic. You can also educate people regarding a topic you have knowledge of or feel strongly about.
10) You can communicate in-depth:
Your website functions at all hours of the day or night, which means you are always talking to your intended audience. You can provide a list of detailed answers to their potential questions, or you can entertain them, or you can stimulate their thoughts, or you can sell – sell – sell, all by having a great looking, and great functioning, website.
---
For more information about setting up your own website, please contact Dusty Sun.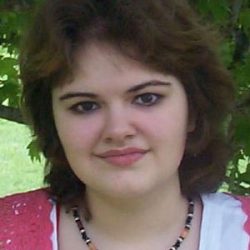 Latest posts by Tina Talley
(see all)