Overview – What is Google Analytics?
It's easy and free to create a Google Analytics account. Google Analytics, sometimes simply called "Analytics" or "GA," is a great way to track visitors to your site, where they come from, how long they stay, and show you ways to increase engagement with your visitors.
Creating a Google Analytics Account, Step-by-Step
Follow these simple steps to create an account:
Follow this link to go to the Google Analytics page.
If you do not already have a Google account, click "Create an account"; otherwise, click "Sign in" and sign in with the account you want to use for Google Analytics.
Once you're signed in, click "Access Google Analytics."
Next click the link that says "Sign up."
Fill in all of the details including your website name and URL, the industry category, time zone, and your account name.
Choose the options you want under the "Data Sharing Options" area.
Click the link that says "Get Tracking ID" and click the "I accept" button when shown the Terms of Service Agreement.
Copy the tracking ID to your website – or simply email it to us, and we'll add it to the site for you.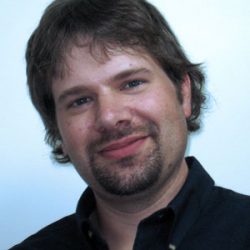 Latest posts by Steve Talley
(see all)