Contact Form 7 SUPERCHARGER
As WordPress developers, we all love the awesome Contact Form 7 plugin. However, many of you have written to us asking for help styling this plugin and adding some additional features.
We've added some modern, responsive form styling, iOS style hover labels when you click in a field, lightboxes for notifications on form submit or error, and we've even added the option to have Google UTM values added to the bottom of the emails you receive!!
We even have a FREE TRIAL you can use to check out how this can work on your site – simply click the button below or read on for more info!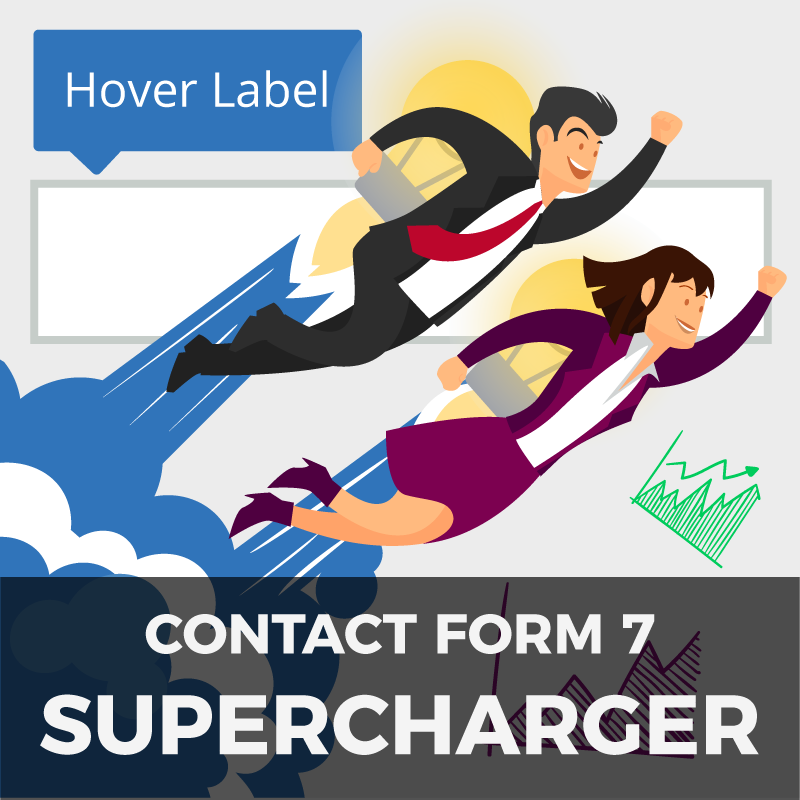 This plugin adds the following features, which you can turn on or off, to Contact Form 7:
UTM Tracking: Want to track the UTM fields of visitors who land on your site and submit a form? Turn tracking on for all forms or just one form with the [utm]tag.
Hover labels: if you use a placeholder, it's turned into an iOS style hovering label above the field while the user enters the data .
Enhanced error or success messages: The error and success messages you define in the Contact Form 7 settings are displayed in a nicely designed lightbox. You can even change the icons shown!
Loading animation: When a form is submitted, a spinning icon is shown over the form letting the user know that something is happening so that they don't repeatedly try clicking the submit button.
Modern CSS Form Styling: We've added some modern updates to the Contact Form 7 form styles so they look a lot better "out of the box." You can easily turn this off if you want.
Redirect pages: Add a redirect page easily with the [redirectpage] tag. This uses fully supported methods in Contact Form 7 v5+.